Joy Jacobson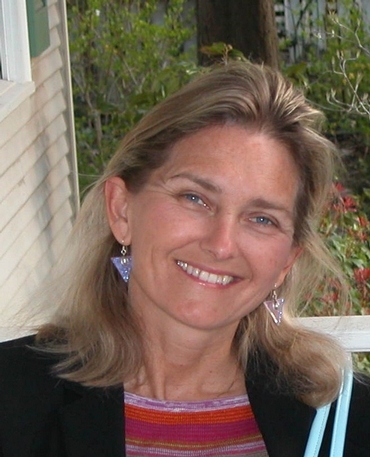 Joy Jacobson is owner of Jacobson Design LLC. Joy started Jacobson Design LLC as a way to professionally combine her love of gardening, with her knowledge of design and her concern for the environment. Over the last sixteen years Jacobson Design LLC has designed, restored or enhanced hundreds of gardens in and around Northern Virginia and Washington DC.
To guarantee that each Jacobson Design LLC client receives the individual attention and unique, practical design solution their project deserves, Joy takes the time to get to know every client. Jacobson Design LLC projects are also scheduled to insure Joy's ability to personally supervise every installation. Every Jacobson Design LLC client knows that Joy is readily available to respond to any of their concerns or questions.
Joy Jacobson received her professional landscape design training from George Washington University and her B.A. from the University of California, Berkeley. She is a certified horticulturist and is working toward her arborist certification. Joy is also a past President of the local chapter of the Association of Professional Landscape Designers.