Pruning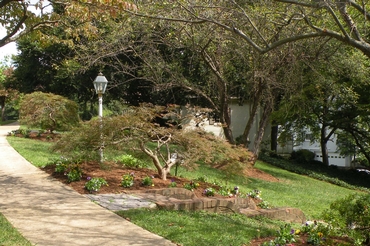 Annual Pruning
All plants benefit from horticulturally-informed regular pruning. We offer seasonally appropriate pruning of perennials, shrubs and small trees to promote blossoms, maintain plant health and enhance each particular plants natural shape .
Renovational Pruning
In our area, where many gardens have existed in their current form for an extended period of time, plants can become overgrown and loose their vitality. Instead of tearing out these plants and starting over, we encourage our clients to make Renovational Pruning part of their landscape plan. Expert pruning can return plants to their proper scale and restore their health making them once again a valuable asset. Renovational Pruning can often save our clients money--by preserving existing plant material--and time--because these plants have established root systems they don't require the watering that newly installed plants will need.